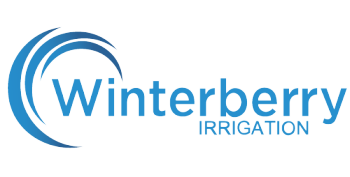 Our team has can-do attitude, skill and technical expertise, bringing confidence and resourcefulness to every project they undertake. Because of this, we are uniquely positioned to address every aspect of the most demanding projects. We seek to establish true partnerships with our clients and give advice with integrity and candor.
Our dedicated staff are professionally trained and equipped to undertake any irrigation project of any size. Their work reflects a commitment to sustainability and the belief that quality and on-time delivery are the most powerful strategic tools.
Chris Daigle has been in the commercial golf irrigation industry for 25 years, including 12 years as owner of Winterberry Irrigation. Chris recognized an opportunity for a single company that could build and service systems in all aspects of the Commercial Industry, including Municipalities, Golf Courses, and Athletic Fields. Winterberry Irrigation has since found great success in filling this demand.
Chris continues to attend seminars and take classes to further his education, and to stay current on new technology in this ever-evolving industry. He holds a J-3 license in CT and an M-1 license in MA.
Other members of the team hold licenses in Rhode Island, New York, and New Jersey, allowing Winterberry Irrigation to work on projects in a wide area. These projects include military bases, colleges and universities, municipalities, and Park and Rec Departments.
Matt Faherty has been involved in the green industry since his youth, as he grew up on a farm and worked with a landscape company in his early years. Matt was conferred a Degree in Forest Management, with a minor in Turf from the University of Missouri. This provided a formal foundation for the next 37 years of work in the industry. Matt's multi-disciplinary career includes the development and management of two successful landscape firms in addition to account management for both commercial and residential landscape clients.
Matt's knowledge of sales and landscape products for landscapers, golf courses, and contractors has made him successful throughout the Northeast. He understands the needs and interests of customers and has the academic and scientific background to support his experience.
Jamie Gorton has been involved in the green industry for 27 years. He started in Tucson, Arizona on golf courses, and began specializing in irrigation. He continued working through his college studies, and has an Applied Science in Landscaping Degree.
Jamie's well-rounded knowledge of landscape and irrigation has led to his success in both the Southwest and the Northeast. He prides himself on understanding his customers' needs, and takes pride in helping them.
Jamie has an Irrigation Contractor's license in three states, holds a Backflow Tester's license, and has been awarded three certifications from the Irrigation Association. To maintain these accreditations, Jamie attends many continuing education classes and is current with the latest industry trends.
Dan Shaughnessy has 13 years of residential installation and service. His experience includes 10 years in Colorado. Tom has been involved in the "green" industry for almost twenty years.
Dan began working on golf courses more than forty years ago and recently left Albany Country Club after serving as the Golf Course Superintendent for 32 years.
Dan attended Lake City College in Florida and graduated with a degree in Agronomy from their School of Golf Course Operations.
Dan is a member of the Golf Course Superintendents Association of America, a member and past president of the Northeastern Golf Course Superintendents Association who honored Dan with the Distinguished Service Award in 2000; also a member of the New York State Turfgrass Association and the Vermont Golf Superintendants Assocation.
Dan knows that the value of a good irrigation and pump station are only as reliable as the professionals who install it. He has worked with hundreds of vendors in the field and knows the importance of dependable customer service. And it is for all of the above reasons that Dan chose to work for Winterberry Group.
Jeremy Smith is the commercial irrigation estimator and project manager for Winterberry Irrigation.
Having joined the team in 2013, Jeremy's background consists of nine years in the Survey and Construction Positioning market. As part of this industry, Jeremy gained a wealth of experience using and servicing tools such as GPS, Total Stations, Lasers, AutoCad, and Laser Scanners.
Jeremy decided to bring his experience in the positioning market to Winterberry Irrigation, where he is able to help the team develop more accurate As-Builts and designs. Jeremy also helps save time and improve efficiency by bringing his skills in positioning to laying out irrigation systems in the field.
Tom Shea has 13 years of residential installation and service. His experience includes 10 years in Colorado. Tom has been involved in the "green" industry for almost twenty years.
Tom is Tucor certified and has attended several Rain Bird academies. He is certified as an irrigation landscape auditor and is Winterberry's on-line irrigation systems' monitoring Manager.
Joe Croce started out his career in the irrigation field at 18 years of age and continues to work in the field that he excels in.
For the past 13 years, Joe has served as the Commercial Golf Foreman of Winterberry Irrigation.
He has installed irrigation many of the top 100 golf courses. Previous to Winterberry, Joe worked under the leadership of Tom Tanto for 14 years.